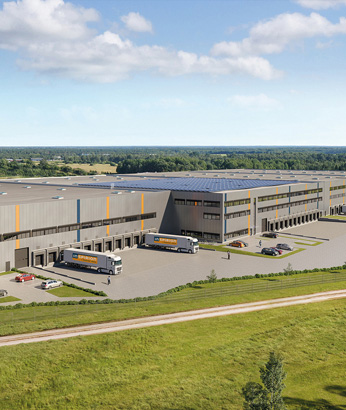 27.07.2021: Unser neuer Logistikkomplex in Sottrum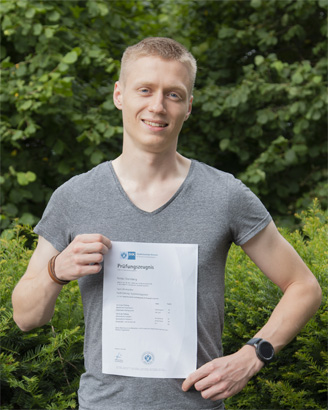 Herzlichen Glückwunsch zur bestandenen Ausbildung!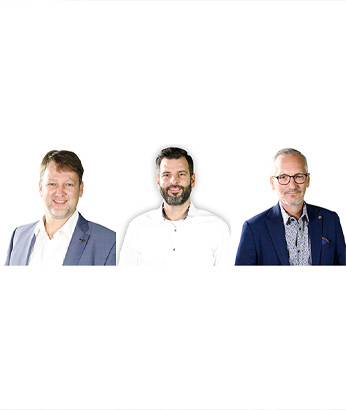 01.07.2021: Expansion im Vertrieb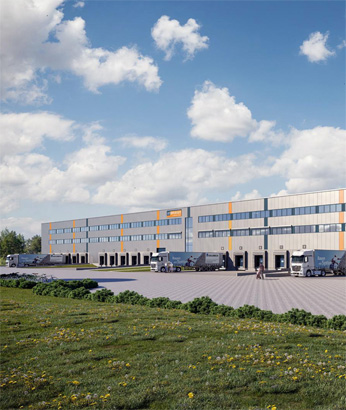 16.12.2020 Future-oriented: Inspirion finalizes modern warehouse complex in Sottrum, Germany
Located along Autobahn 1 between Bremen and Hamburg, a new, highly modern warehouse complex is being finalized on a site of around 100,000 square meters for Inspirion GmbH, the globally active importer and supplier of promotional items and luggage from Bremen, Germany.
Als mittelständisches Unternehmen mit dem Firmensitz in Bremen hat sich Inspirion auf den Import von Werbeartikeln und Reisegepäck spezialisiert. Unter dem Motto "Trading Ideas" liefert das Unternehmen seit 1998 innovative und aufmerksamkeitsstarke Werbeartikel weltweit an B2B-Kunden. Seit 2004 vertreibt die Inspirion GmbH auch Koffer unter dem Markennamen CHECK.IN®. Inspirion ist bekannt für eine hohe Warenverfügbarkeit von zeitlosen Werbe- und Merchandisingartikel sowie Sonderanfertigungen. Um diese Kapazitäten zu optimieren und um für die Zukunft der Branche gewappnet zu sein, entsteht für den Ideenlieferanten und Dienstleister für Handel und Einzelhandel unweit der derzeitigen Hauptniederlassung nun ein hochmoderner Lagerkomplex.
Das neue Gelände befindet sich in direkter Autobahnnähe und in der logistisch wertvollen Mitte zwischen den Hansestädten Bremen und Hamburg. Ausgestattet mit der neuesten Technologie in Sachen Tor- und Rampentechnik sowie Solartechnik und E-Ladestationen findet die Inspirion hier ein neues Zuhause. Mit dem Neubau in Sottrum bereitet sich die Inspirion für die Aufgaben und Herausforderungen der Zukunft vor. Die Logistikhalle bietet mit knapp 20.000 Quadratmetern nicht nur viel Platz für eine hohe Warenverfügbarkeit, sondern kann Inspirion hier mithilfe einer zeitgemäßen Automatisierung zudem noch flexibler und kurzfristiger auf Kundenwünsche reagieren können. Neben einer umfassenden Lagerfläche entstehen am neuen Standort außerdem Büroflächen und ausgiebig Raum zur Veredelung von Werbemitteln. Mithilfe moderner Druck- und Digitaltechnik ermöglicht Inspirion so eine hochwertige Individualisierung zahlreicher Produkte direkt vor Ort in Sottrum.
Der Regalaufbau erfolgt voraussichtlich bis Ende 2020. Mitte 2021 steht die Halle für den Versand bereit.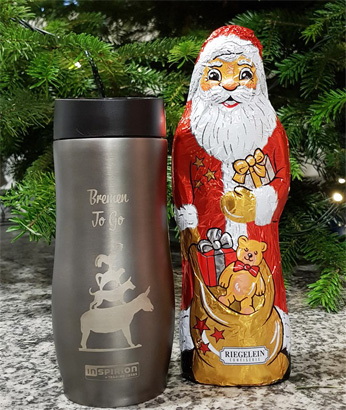 06/12/2020: Santa Claus at Inspirion´s house
On 06.12.2020 Nikolaus left two attentions to all employees in the Bremen head office
Firstly, our Double-walled mug CLASSICO was engraved with the "Bremer Stadtmusikanten" and replaces one or the other to-go cup in Nordic style.
Of course, the obligatory chocolate Santa Claus was also a part of the present and sweetened the colleagues´ Christmas time.
Did we inspire you?
All information about CLASSICO can be found here: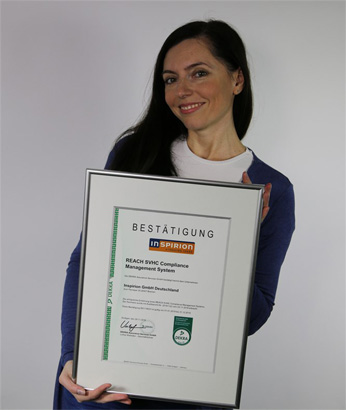 05/10/2020: DEKRA extends certificate for REACH conformity
Inspirion has once again passed the REACH audit this year and may continue to bear the DEKRA seal for one year.
Since 2013, DEKRA has supported Inspirion as an independent testing body in assessing the risk of substances of very high concern (SVHC). Regular audits confirm the validity of the certificate time and time again.
With the successful extension of the certificate, Inspirion GmbH once again underlines its high standards of safety and quality.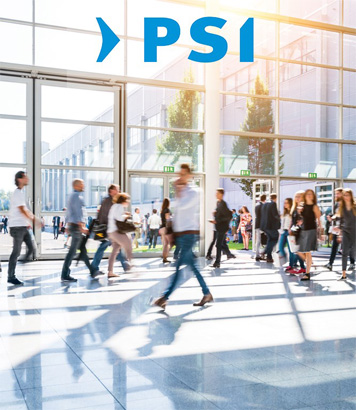 16/09/2019: Inspirion at the PSI in Düsseldorf
PSI, the leading European trade fair for the promotional products industry, will take place at Fair Düsseldorf from 07 to 09 January.
Of course we will also be there. You will find us in Hall 11, Stand D14, where we will welcome you with fresh ideas and great innovations.
Even though this year´s PSI is open for industrial customers on three days, Inspirion will pass on the industrial customers directly to the wholesalers.
Your personal invitation page:
https://www.psi-messe.com/inspirion?sprache=englisch
Your invitation code: 4qub-7kja-gqui-44x6
We are looking forward to an inspiring trade fair!
Further information about PSI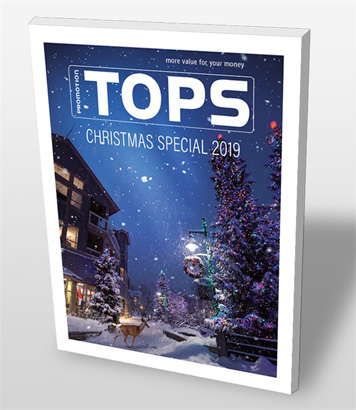 01/08/2019: Welcome to the worldwide winter wonderland.
Our Christmas Special 2019 sparkles for you.
Join us on a journey through different Christmas worlds and make your customers smile. Amazing new products and bestsellers along with some old favourites await you on the 115 pages of our Christmas catalogue. Let us inspire you!
Our Christmassy catalogue is now available in many different languages.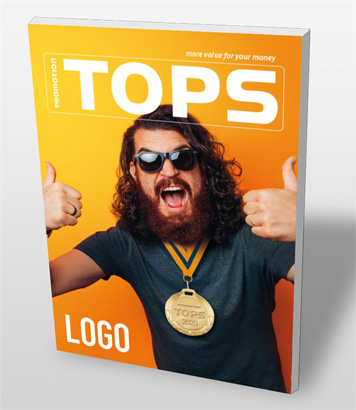 25/07/2019: The winning title!
The new advertising catalogue Promotion Tops 2020 promises many new ideas for a successful business year.
Like every year, our main catalogue will be released in January. It shows our entire range of products in a handy size, yet weighs significantly less than 1 kg. Please use the enclosed form to order your copies – if desired with a personalised cover for 50 pieces or more.
Let us inspire you! We hope you enjoy discovering our ideas 2020.
To the order form!
PromotionTops Website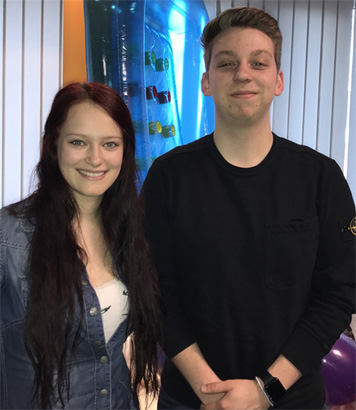 19/06/2019: Congratulations to our three trainees!
If you don´t do everything yourself, then it won´t be so good.
Therefore we are very happy about the successful graduates of our first trainees. IT, wholesale and foreign trade and marketing have picked the cherries from the cake and will take over the trainees of these three fields from the spot, no sooner than the ink is dry on the final exams.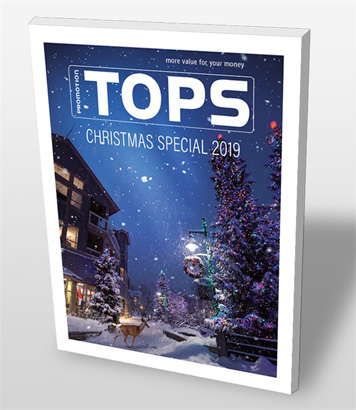 07/05/2019: Pre-order now!
It´s time. The Christmas Special 2019 is in the starting blocks. Order now, browse in August!
Is it already time to think about this year's Christmas business? Certainly! Inspirion´s new Christmas Special presents itself this year as a fantastic catalogue with worldwide Christmas impressions and a large selection of attractive and emotional gift ideas for the most wonderful time of the year.
Submit your order until 06.06.2019 to secure the Christmas Special at € 1.00 per catalogue. Our catalogue will be available in different languages from August!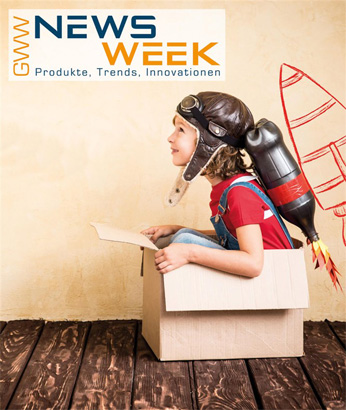 22/04/2019: Inspirion at the GWW-Newsweek
GWW-NEWSWEEK, which has been established for more than 17 years, is one of the largest promotional products trade fairs in Germany. It is only here that all participants in the value chain, from the supplier to the consultant to the end customer, come together under one single roof.
The kick-off event will take place on 19 and 20 February in the historical town hall in Wuppertal. The trade public is cordially invited on 20 February from 12.30 p.m. to inform themselves about the latest innovations in the advertising industry at the numerous stands.
You can register at the following address
https://gww-newsweek.de/termine-und-standorte/wuppertal
the visit is free of charge for you.
From 06 May, the Newsweek will be touring many German cities - be there and let yourself be inspired!