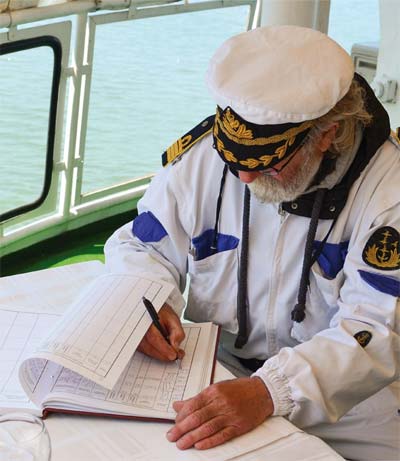 ABOUT OUR CATALOGUES
Reference works and sources of inspiration
In a ship´s logbook, all observations important to seafaring, for example the mileage covered, as well as daily occurrences on board and at sea, are recorded. Some logbooks have even reached historical and literary significance – such as the adventures of Odysseus.
Whether our catalogues will be similarly valued in the future remains to be seen. Nonetheless, our catalogues with a wide range of promotional items shall inspire dealers in advertising media and agencies. In our catalogue, you and your customers will find promotional items sorted by product groups. Alongside item descriptions and photos, you will learn all about size, material, price, as well as technical details. Moreover, we recommend a printing or finishing technique for every product.
Our main catalogue PromotionTops presents a colourful full range of items of 2400 products. In August, we release our Christmas catalogue Christmas Special for your autumn sales. You can also order topic-specific umbrellas and luggage catalogues, as well as our Mini´Z.